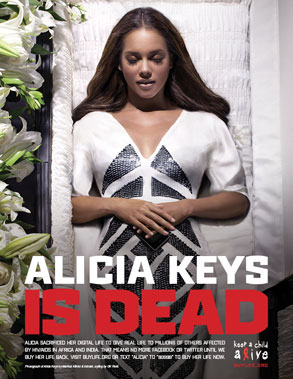 Markus Klinko and Indrani with styling by GK Reid
Alicia Keys has gotten by with a little help from her dead friends.
Just when the singer's Digital Death campaign appeared, well, ailing, the goal to raise $1 million for World AIDS Day has been reached. The original scheme had been for celebs to refrain from social networking until fans and Twitter followers had raised the money themselves.
But it appears that one really big fan made all the difference.