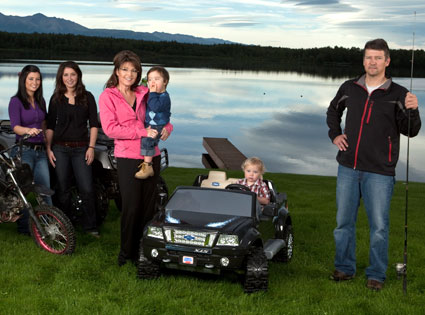 Courtesy of Gilles Mingasson/Getty Images
Ratings shmatings!
Bristol Palin may have meant bigger numbers for Dancing With the Stars, but at least one judge says she's had enough of Alaska's former first family...
"I think one Palin was enough for awhile," Carrie Ann Inaba told me last night at the Trevor Project's Trevor Live benefit at the Hollywood Palladium. "I think we need to go on a Palin vacation for a minute."
In other words, she's not too keen on Todd Palin being on the show.
But why? Didn't the Palin factor mean a lot more people were watching and talking about DWTS?
"Although it was great media attention, I think it was too controversial," Inaba explained. "I think people got confused about what they were rooting for: Are you voting for dancing on the show or are you voting for a Party?
"I think that made it very uncomfortable for a lot of people who just want to see a dance competition. I like to keep it simple. I think it diluted the nature of the competition."
At the same time, Inaba said she's hoping DWTS follows in its Israeli counterpart's footsteps by including a same-sex couple in the competition.
"I want it to happen," Inaba said. "I think we'll have to work on some of the judging and the techniques of leading and stuff like that, but once we get passed all that, I think it could happen."
Now we want to hear from you: Should DWTS take a break from the Palins? Should the show include a same-sex couple? Sound off below!