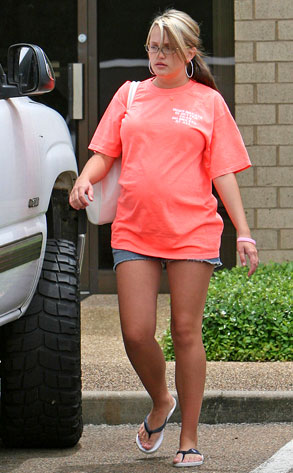 Thornton/Adao/INFphoto.com
The littlest Spears has made way for an even tinier version of herself.
E! News has confirmed that Jamie Lynn Spears and fiancé Casey Aldridge welcomed daughter Maddie Briann this morning, the first child for the young couple.
The tot was born this morning at the Southwest Mississippi Regional Medical Center in McComb, Miss., near the Spears' home base of Kentwood, La., just after 9:30 a.m.
Jamie Lynn Spears, 17, and Aldridge, 19, arrived at the hospital at 5 a.m. Her parents, Jamie and Lynne, arrived at 5:45 a.m., followed by siblings Britney and Bryan at about 8.