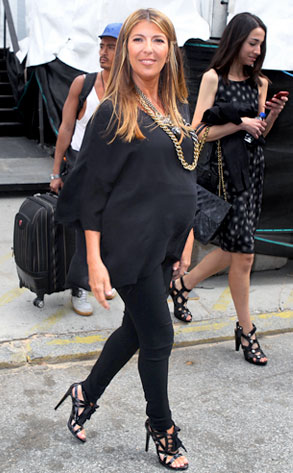 Wagner Az, PacificCoastNews.com
It's safe to say that for Project Runway judge Nina Garcia, blue is the new black.
That's 'cause the reality show critic and Marie Claire fashion director welcomed her second son in New York City over the weekend.
So, what's the little tyke's sartorially-inclined name? Karl? Calvin? Alber? Domenico?