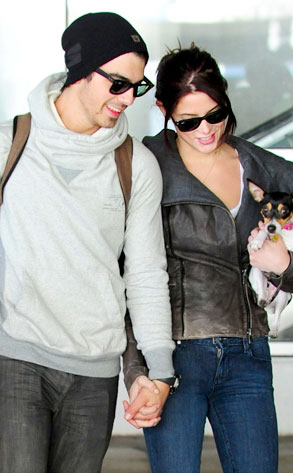 NATIONAL PHOTO GROUP
After the Demi Lovato drama, or nondrama (yeah right), it seems that Ashley Greene and Joe Jonas are tighter than ever.
The couple touched down together at LAX recently and were all smiles for the awaiting paparazzi.
So after witnessing Demi's breakdown a few weeks ago, are these two really just as happy as they seem?