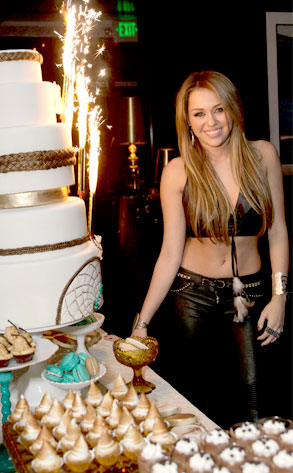 Jeff Vespa/MC/WireImage.com
It's her party, and she'll show skin if she wants to!
Although Miley Cyruskept covered up during her performance at the American Music Awards Sunday night, we all know she can't be tamed for long.
She changed into a much more revealing two-piece leather getup for her private 18th birthday bash afterwards at Trousdale.
She's still 17 until Tuesday, but a slew of celebs joined her to celebrate adulthood—including one very affectionate mystery man: