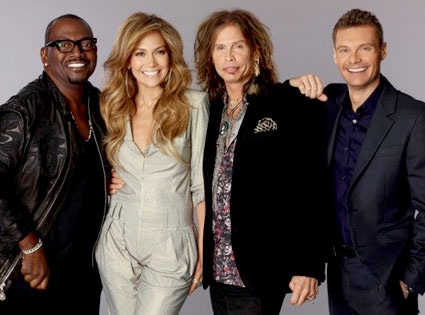 Michael Becker/FOX
Because Fringe wasn't struggling enough already...
Fox has let NBC know that it doesn't think too much of its Thursday comedy block (or CBS', for that matter), opting to move the streamlined American Idol from its usual Tuesday-Wednesday combo to Wednesdays and Thursdays at 8 p.m., E! News confirms.
Bones gets to follow the Idol results show, meaning Fringe, which has been losing half of the Bones audience on Thursdays already, will be left to ride it out on Fridays at 9 p.m. against CSI: NY, starting Jan. 28.
And yes, that's in this universe.