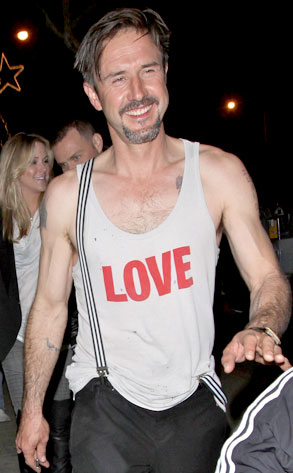 NATIONAL PHOTO GROUP
What's a guy to do when he gets separated from the lovely Courteney Cox?
If you're David Arquette, you party the pain away! And that's just what he did this week.
Last Sunday, he attended the Lakers game and Ron Artest's birthday wearing Lakers colors head to toe, a purple Afro wig and gold teeth.
And that was just him warming up...