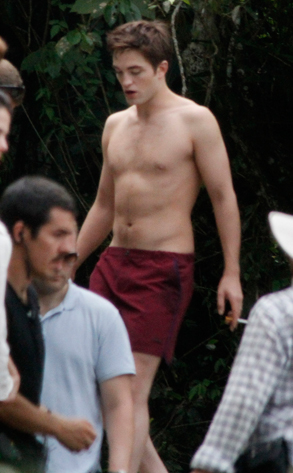 Gabriel Reis / AKM Images.net
With everyone—us included—getting hot and bothered over Robert Pattinson and Kristen Stewart's delish beach bods, we cannot stop fantasizing about how sexy the duo would look with one minor Team Truth tweak!
Shocker! Robsten aren't perfect, and we're pretty damn picky.
We know you Twi-hards got your butt-crack-lovin' panties in a bunch when you thought we were semi dissing Rob's nonexistent six-pack, so we've got a few words for K.Stew too...