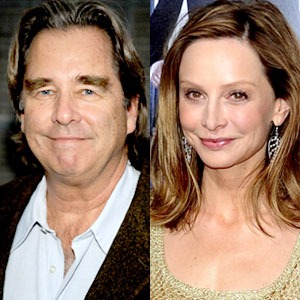 Frazer Harrison/Getty Images
Nostalgia alert! Sally Field is getting some big-time lovin' with her Norma Rae costar Beau Bridges! And that's not all I can confirm over on ABC's Brothers & Sisters. Sources also tell me Calista Flockhart is gonna be MIA for a while, and there are rumblings of a sixth season...
Bridges has been cast as a new love interest for Sally's character, Nora, but he's actually not so new. Insiders tell me exclusively she had a past with the guy before she was married to the show's patriarch William Walker, and old secrets will be dredged up. Beau is slated for at least a handful of episodes during the current season.
Meanwhile, Calista Flockhart will be gone for a three-episode stint (she will not appear in the show's big 100th episode with Balthazar Getty, I'm told), which is part of her personal request to work a little less this season, according to sources.
Can the show live on with less Calista? That's the question I'm hearing is being asked over at ABC, as the network is in early discussions about the fate of the Sunday-night fave. I'm told prospects of a season six are "hopeful," and the higher-ups are pleased with Brothers' recent creative upswing.
Are you digging Brothers & Sisters as much as we are this season? (Gut-wrenching Scotty and Kevin troubles aside?)
By the way, spoiler alert: I'm also told Scotty's old fling (Christopher J. Hanke) is coming back, and that can't be good.