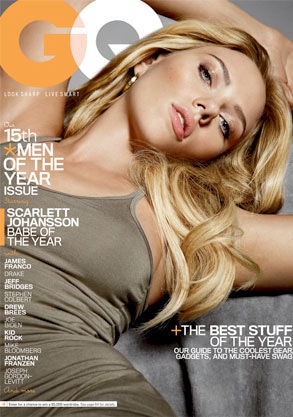 GQ
Scarlett Johansson!
GQ is once again doing its part to stop the under representation of hot young Hollywood by naming the blonde bombshell its Babe of the Year.
Which is not to be confused with Esquire's Sexiest Woman Alive (Minka Kelly) or its Hottest Woman Alive (Christina Hendricks) or any of the forthcoming flock of Most Beautiful due to grace People's pages in the coming months, or even the four dudes who will be named GQ's Men of the Year tomorrow (hmm…decisions, decisions).
But for now, ScarJo is the greased-up cover lady who has the world's ever discerning attention. And while we're sure Ryan Reynolds backs the mag's decision 100 percent, do you agree? Who should've been named Babe of the Year?