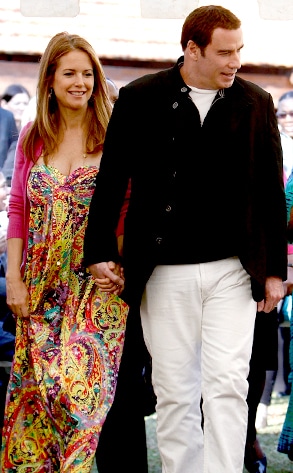 Michelly Rall/WireImage
Have you heard the news? Kelly Preston is in labor and John Travolta is flying a jet home from Australia to be with his wife. At light-speed. While juggling.
OK, those last parts aren't true, but neither is the first—just in case you'd seen the dramatic reports circulating the web today and were curious.
In fact, a rep for the actor tells E! News: "The story is 100 percent false. Kelly is not in labor."
Hey, we love a good baby story as much as the next person, and will be right there celebrating the birth of Baby Benjamin when he arrives. But for now, the bubbly and those blue balloons will have to wait.
Probably until the next wacky story hits in the internet...