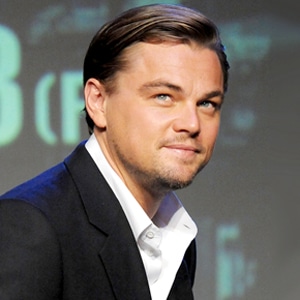 Jun Sato/WireImage.com
She's not headed to Shutter Island, but it's good enough for Leonardo DiCaprio.
Aretha Wilson, the woman accused of slashing the A-lister's face open with broken glass, pleaded no contest today to assault with a deadly weapon and will likely receive a two-year prison sentence, E! News confirms.
And then she'll be packed up and shipped away to Canada.
Per Jane Robison, spokeswoman for the Los Angeles District Attorney's Office, Wilson will then be deported back to her native land once she finishes her sentence.
"The two sides are arguing over how much credit time she'll get, but once she's on parole, she'll be sent back," says Robison.
We're sure that's fine by DiCaprio, who indicated his willingness to testify in court if Wilson had maintained her innocence and opted not to take the plea deal.
Wilson's attorney, Freddy Sayegh, was unavailable for comment.
But he previously told E! News that he was hoping to get a sentence of time served. Wilson spent a year under house arrest in Toronto for an unrelated assault, 45 days in a Canadian cell and five months in an L.A. jail after she was extradited back to the U.S. to face charges for the DiCaprio attack, which took place at a Hollywood Hills party five years ago.
Wilson should count her blessings. Had the case gone to trial and a jury found her guilty, she could have gotten four years in state prison.