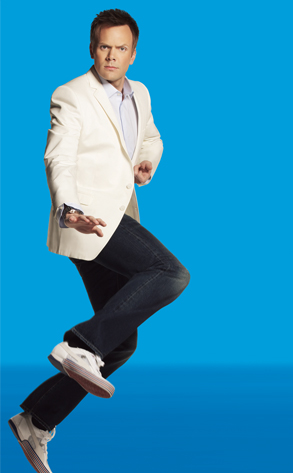 E! Networks
In tonight's fresh batch of galactic gazpacho...
Police storm Speidi's house and we nearly find out what a bullet does to 105 pounds of silicone...
Sarah Palin stops by Dancing with the Stars to watch her abstinence-promoting-non-virgin-daughter Bristol grind into her dance partner...
Oprah invites her former talk show host competitors onto her show to peck at the remains of their carcasses...
The Real Housewives of Atlanta's Kim tries yet again to sing, and Joel's ears try yet again not to bleed...
And Modern Family's Sarah Hyland pops in to be harassed by the one they call Mankini...
Fill your belly with a bowlful tonight at 10pm ET/PT!