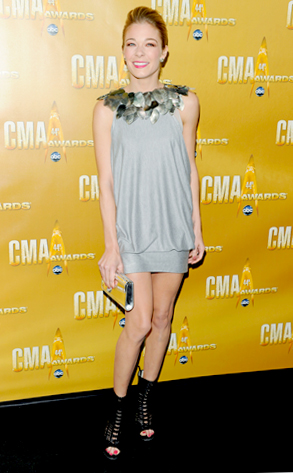 ABC/Andrew Walker
Breaking News: LeAnn Rimes is still pissed.
After E! broke the story of her engagement to Eddie Cibrian (which reportedly ticked them off since they then couldn't blab the "exclusive" to celeb-hungry magazines), it's been very amusing around the office to predict how long these two unlawful love birds will hold off on making an announcement just to prove a point.
As Rimes spewed to reporters on the carpet last night at the CMA Awards, "Like, I'm standing on the truth!"
Say what, now?