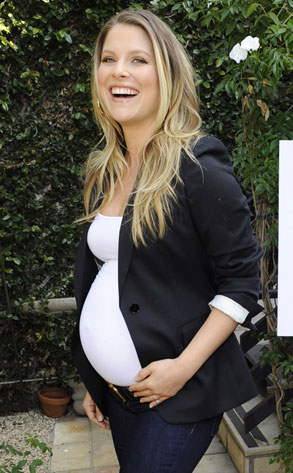 Amy Graves/WireImage
Jersey native Ali Larter isn't fist-pumping about the way her home state is depicted in all of the recent reality shows.
"I've seen a couple of them and I feel like it's such a terrible depiction of our lovely Garden State," the very pregnant ex-Heroes star told me while hosting a benefit for Project Peanut Butter.
So what's her problem with shows like Jersey Shore and Real Housewives of New Jersey?