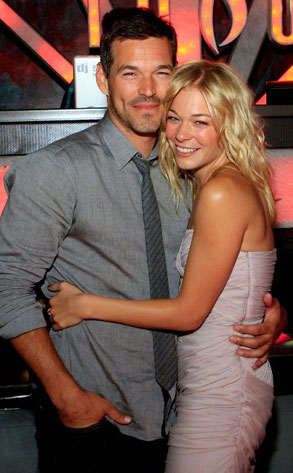 Courtesy of Jacob S. Andrzejczak / Getty Images.
Dear Ted:
What is the problem with LeAnn Rimes? I know some people find love with other people's husbands and can make it last, but really Leann? Eddie Cibrian? The guy is cute, I'll give you that, but what a sleazebag! He thinks he can manipulate his ex-wife, Leann and E! News?
—Ksmi
Dear Not Believing It:
Like I said and will say until LeAnn quits givin' us lip, she is def in need of some classy pointers. If you're going to steal someone's husband, ex or not, at least have the decency to limit your bitch-slapping and money-hungry ways! Can't say we're sorry the new couple didn't get their big payday from whatever dummy magazine would buy the engagement story. Shouldn't your love and Eddie and for each other be enough, LeAnn? Apparently not.
Hey Ted:
I have never written in before but I had to ask you about the Taylor Swift and Jake Gyllenhaal "relationship." All the ice cream dates and apple picking honestly make me want to vomit. It seems just a little too convenient. Taylor has a new record and Jake has a movie coming out soon. It does remind me of Swift's old ice cream "dates" with Taylor Lautner. Anyway, what is your opinion: Is this relationship Hollywood fake, or are Jake and Taylor the real deal?
—Nee