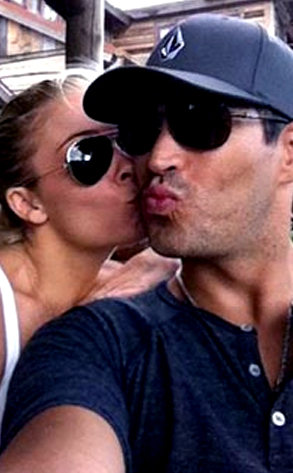 Twitter
LeAnn Rimes and Eddie Cibrian: Sorry, but things do not bode well for your upcoming marriage...
Signs are everywhere that this is not looking to be a storybook union. Take, for example, the scoop last week that you all were so damn pissed the two of you couldn't hawk your engagement story for big bucks. (Avaricious much?) Instead of submerging yourself in a bath of pre-wedding delights, LeAnn, you instead have a mud-slinging Twit War.
And elsewhere in tawdry Hollywood happenings, if you read the news (or Blind Vices), you know that chances are slim you'll find a man in Hollywood who's not a total dog. But then, you already knew that, LeAnn, didn't you?