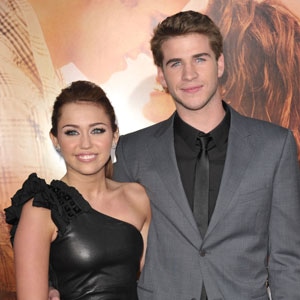 John Shearer/Getty Images
Miley Cyrus and Liam Hemsworth, who have been on, off, and on are now off again.
"They are, and have been, taking a break" says a Cyrus pal, confirming the split.
"It's just a time out. He's in Australia and she is on her European tour."
Last time the two took a hiatus there were reports that both may have had their eyes on other people (a blonde and a costar). Is it possible this split might be it for Miam?
"Don't be surprised if they get back together," dishes the insider.
"Miley is smart enough to know that they are both really young and she has a lot of things she wants to accomplish on her own," adds our source close to the former couple.
Very smart, indeed.
Even though Miles just recently took off for her European tour, we're told that Cyrus and Hemsworth have not seen each other in about a month.
We totally support these kids not settling down too soon (unless of course it's Miley and Nick Jonas).
When you're young you gotta have fun, no?
Reps have yet to comment on the breakup.