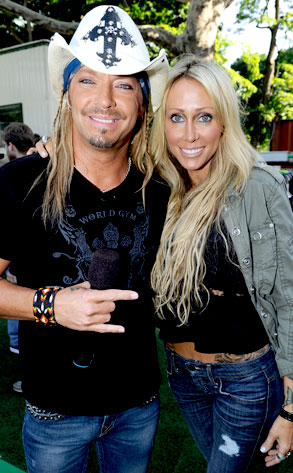 Kevin Mazur/WireImage
UPDATE: Tish's camp has followed Brett's lead in flat-out denying anything other than a professional relationship between the duo.
"It's not true," her rep told E! News. "They had a working relationship."
________
As soon as Billy Ray and Tish Cyrus announced their divorce the rumors began, even as the duo, without naming names, attempted to make clear that there were no third parties involved in their marital demise.
Now Bret Michaels has gone one step further, naming himself and telling the world—which, let's be honest, probably won't listen—that he was most definitely not the thorn in the Cyrus' once rosy marriage.