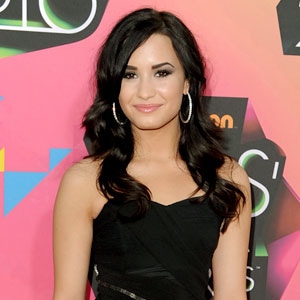 Photo by Steve Granitz/WireImage
Something had to give for Demi Lovato.
Bullied so bad she left her school. So hung up on self-image problems that family members say she cut herself. Working nonstop on a grueling cycle of touring, shooting and personal appearances—alongside a guy who broke her heart...and his high-profile new girlfriend.
It was apparently far too much for a girl derisively called "Demi Drama."
This is what we've learned about the circumstances behind the Disney star's shocking announcement that she was leaving the Jonas Brothers tour and heading into treatment for "personal issues."
"Demi has decided to take personal responsibility for her actions and seek help," her rep told E! News yesterday. "She is doing just that. Demi and her family ask that the media please respect their privacy during this difficult time. She regrets not being able to finish her tour, but is looking forward to getting back to work in the near future."
Lovato's troubles date back years. Despite a promising career with credits ranging from Barney to Disney specials, she was a target by her classmates.
"I was bullied in middle school. It got so bad I chose to leave and be home schooled," she wrote in an October letter on the PACER's Teens Against Bullying website.
"Many people think of bullying as getting beat up in school, but it is so much more than that. For me it was all of the verbal harassment I had to deal with. People say sticks and stones may break your bones but names can never hurt you, but that's not true. Words can hurt. They hurt me. Things were said to me that I still haven't forgotten."
A source tells E! News that Demi Lovato has struggled with bulimia, and it is among one of her emotional and physical issues. Two years ago, photos surfaced of her with suspicious marks on her wrist while she attended Miley Cyrus' birthday party. At the time, her rep tried to shoot down the notion that it was self-mutilation, blaming it on candy jewelry.
"Demi was wearing gummy bracelets just prior to her appearance on the red carpet and, because of how tight they were, they left indentations on her wrist," publicist Allison Leslie insisted to E! News.
But family sources say Lovato has indeed cut herself in the past.
However, things came to a breaking point in recent months.
"On tour [this summer] they were calling her 'Demi Drama,' another insider with the Lovato-JoBros tour tells E! News.
"After she split with Joe, it was just a whole bunch of drama, very awkward. Everyone tried to be professional, but you could tell it was wearing down Demi. It was a taboo subject to bring up, but clearly she wasn't over Joe.
"The [Jonas] boys got a break after the tour, but Demi went a nonstop promo campaign for Camp Rock 2 and was pushing the single for that movie. It really was too much ask of a girl that young. She just couldn't handle it."
"I think Demi has a lot of issues she is dealing with, but at the source of them all is a great deal of stress."
But another source says there was even more to her weekend meltdown that saw her shut down her Twitter account and leave the JoBros tour in the middle of its South American swing.
At the airport in Peru on Saturday, Demi got into a scuffle with a backup dancer.
"She just lost it right at the airport in front of everyone," says the source, who says that Lovato believed the dancer had "ratted out" Lovato about her supposed penchant for partying.
At some point over the weekend, Demi also made verbal threats to Joe's new squeeze, Ashley Greene, according to multiple sources. Apparently, though, Lovato's confrontation with Greene happened separately from the incident with the dancer.
In the end, according to someone close to the Lovato family, the altercation with the dancer was the "catalyst" to Lovato deciding to "take responsibility" for her actions.
We wish her the best.
[Editor's note: On Nov. 3, a publicist for Greene issued the following statement to E! News: "In regards to the report that Demi yelled at Ashley Greene at the Peru airport, there is no truth to this rumor or any other rumors of conflict between the girls."]
(Originally published Nov. 2, 2010, at 12:15 p.m. PT)