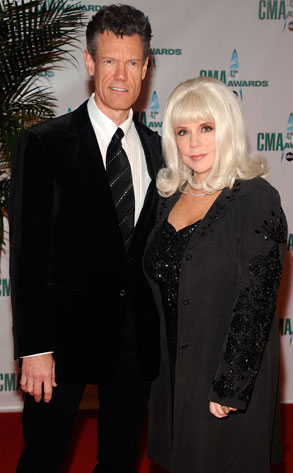 Frank Micelotta/Getty Images
The Storms of Life have caught up with Randy Travis
The sonorous country crooner filed for divorce Thursday after 19 years of marriage to wife and manager Elizabeth, explaining that "a state of incompatibility exists between parties."
That's New Mexico-speak for "irreconcilable differences."
Elizabeth has been credited with helping Travis' career get off the ground after seeing him win a talent contest in the mid-1970s at the North Carolina nightclub she owned with her first husband. She and Travis moved to Nashville together in the 1980s, where he eventually secured a record deal and went on to sell millions of albums and win six Grammys.
Travis' divorce petition, filed in Albuquerque, requests an equal split of their assets. They do not have any children together.