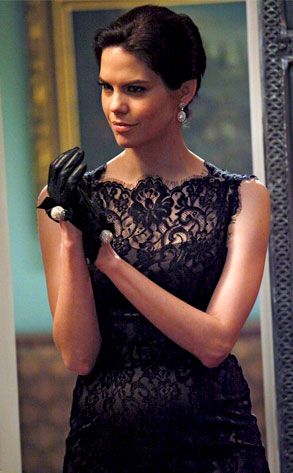 John P. Johnson/HBO
There must be something in the blood over on...True Blood.
The series' romantic winning streak continues, with killed-off vampire Mariana Klaveno the latest castmember to be making plans to get all eternal with her significant other.
"Sorry I've been out of touch for a few days—been busy getting engaged!!!," the actress tweeted. "Need to get the record straight- I'm engaged to Luis Patino, the UCLA law school student, not Luis Patino the True Blood producer."
If only!
First, there was the epic coupling of stars Anna Paquin and Stephen Moyer in August, then Joe Manganiello got engaged this month.
Could art interfere with reality any more?