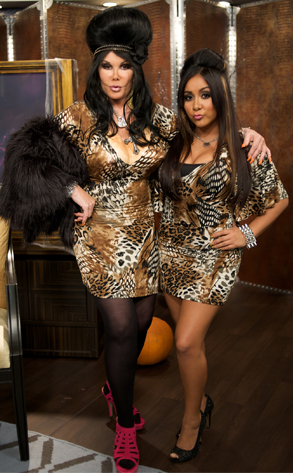 E! Networks
This week's very special spray-tan-tastic episode of Fashion Police features the one and only—drumroll, please—Snooki!
That's right, Nicole Polizzi makes an appearance as a special guest after Joan Rivers steals the Jersey Shore star's signature look for her over-the-top Halloween costume (complete with pouf, fake tan and fabulous ta-tas). It's a Bitch fashion face-off you won't want to miss.
Plus, Joan's not the only one channeling some of Hollywood's fiercest and funniest folks...