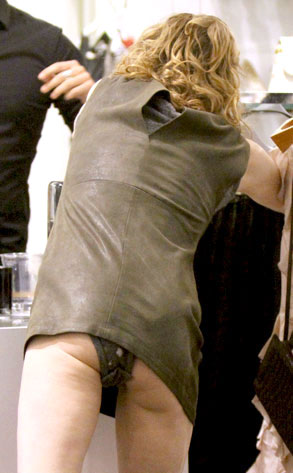 Flynetpictures.com
This particular performer is no stranger to flashing the occasional flesh.
Which means it's probably safe to say that she's a lot less embarrassed by the holes peppering her panties than we are at actually seeing them.
So, think you know who obviously doesn't have a problem with exposing her doll lady parts?