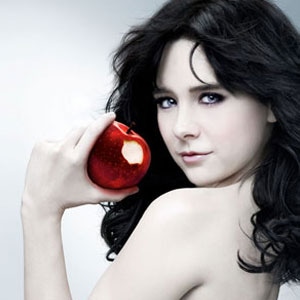 Syfy
So long, Caprica. After airing only half a season, Syfy has pulled the plug on the highly anticipated (but poorly rated) Battlestar Galactica prequel.
Says network programming executive Mark Stern of the series' sudden cancellation:
"We appreciate all the support that fans have shown for Caprica and are very proud of the producers, cast, writers and the rest of the amazing team that has been committed to this fine series. Unfortunately, despite its obvious quality, Caprica has not been able to build the audience necessary to justify a second season."
Syfy will pull all unaired episodes of Caprica from the schedule Tuesday, Nov. 2, and will air them at some point in 2011.
In happier cable news, HBO has given third season pickups to both Bored to Death and the Will Ferrell-produced Eastbound & Down.