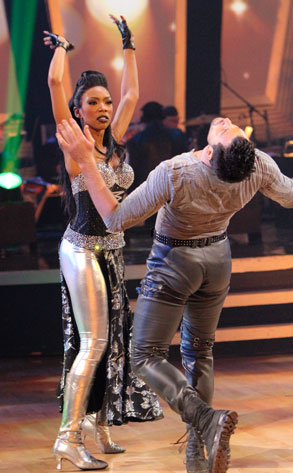 ABC/ADAM LARKEY
We'll get to the dancing in a minute.
The real story from last night's rock n' roll-themed Dancing With the Stars was in Maksim Chmerkovskiy's pants! The skin-tight pleather pants he wore during his tango with Brandy left little to the imagination.
Read on for the this week's installment of our weekly post-performance chat with Mr. Maks. We talk his big thighs, Brandy's tears and why he almost "crapped" his pants...