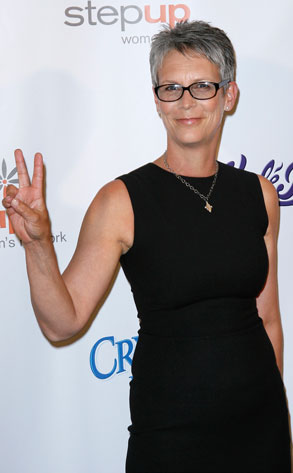 AP Photo/Gus Ruelas
Last week, we broke the news that Tony Curtis had written several wills excluding his daughter, Jamie Lee Curtis, from participating in his inheritance. When we asked Jamie Lee's publicistf or comment, she snapped at us that the story was "no one's business." Many of you readers agreed.
Oh, really? Have to ask, then: Why, Jamie Lee, have you used every talk show within reach to say, "flat-out," what a nonexistent dad Tony was if this story was so very personal?
And since everybody's so convinced that this sad tale of family dysfunction, Hollywood-style, is nobody's business, guess you don't want any more details, huh?