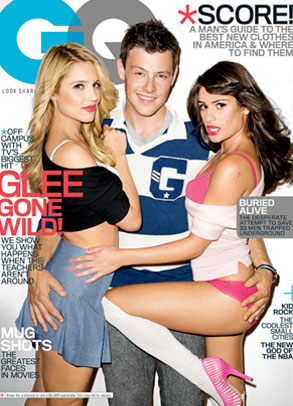 Terry Richardson/GQ
If anything justifies a slushie in the face, surely it's this kind of nonsense.
Yesterday, GQ's requisite hit-it-big, do-a-sexy-photoshoot spread featuring Glee hotties Lea Michele, Cory Monteith and Dianna Agron hit the Internet.
But while the snaps elicited the usual squees from teens and passing interest from adults, the ever-offended Parents Television Council had quite a different reaction: the conservative watchdog think it's tantamount to pedophilia.