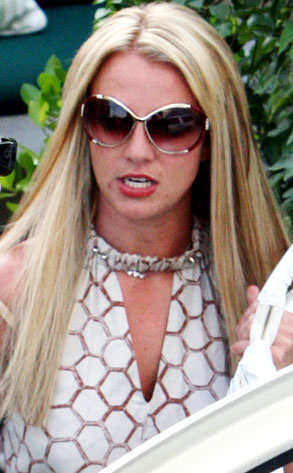 ODuran/Fame Pictures
UPDATE: Looks like it's going to take a new year for Britney Spears to reach a new level of legal freedom.
Los Angeles Superior Court Commissioner Reva Goetz will continue Jamie Spears' conservatorship over his famous daughter through for the rest of they year.
"Regarding the conservatorship of the person, I understand that Ms. Spears is reluctantly agreeing to extend those letters," Goetz said. "We are extending them until Dec. 31, 2008."
A status hearing for the extended order has been set for Oct. 28.
"All orders remain in effect," Goetz said, before delivering some good news for the apparently reluctant songbird.