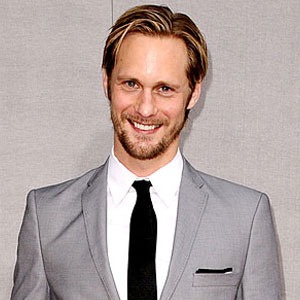 Jason LaVeris/Getty Images
Are they or aren't they? That is the question we continue to ask about Alexander Skarsgård and Kate Bosworth.
They've never confirmed they're a couple, but for what has seemed like forever, they've showed many signs that they're more than just friends.
About a week ago they were spotted at a Broken Bells concert in L.A., followed by lunch the next day.
And just last night, they were together...kinda sorta.
The True Blond hunk and Ms. Bosworth hit Sienna Miller's benefit for the International Medical Corps at L.A.'s Esquire House.
Are they a couple? We'll let you be the judge. Here's what we saw:
Bosworth arrived first followed by Skarsgård and a gaggle of guy friends at about 8:45. Once inside the party, the two hung out by the bar.
He simply gave her a peck on the cheek when they said hello before chatting for a minute or so. They stood with their arms around each other's backs while talking to their friends before Bosworth took off into the crowd.
Among the other pretty faces at the bash were our pal Gilles Marini, Felicity Huffman, John Legend, Michelle Rodriguez, Lance Bass, Aaron Eckhart and Karina Smirnoff.
So, what do you think? Are Skarsgård and Bosworth still romancing each other?