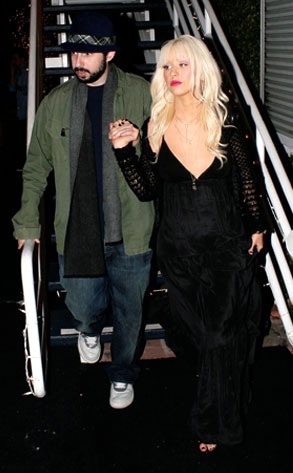 David Tonnessen, PacificCoastNews.com
That sound you just heard? The other shoe dropping.
Two days after announcing that she and husband of five years Jordan Bratman had separated, Christina Aguilera has gone ahead and filed for the Big D, E! News has confirmed.
According to her divorce petition filed in L.A. Superior Court, the pop princess is seeking joint physical and legal custody of the couple's 2-year-old son, Max. The document also listed the legal date of separation as Sept. 11.
There shouldn't be too much in the way of a fight over assets though. That's because there's a prenup too.
Aguilera first met Bratman in 2002 while he was working as a marketer at her label and the pair got engaged in February 2005 and tied the knot the following November.
But what the girl wants now is her freedom.