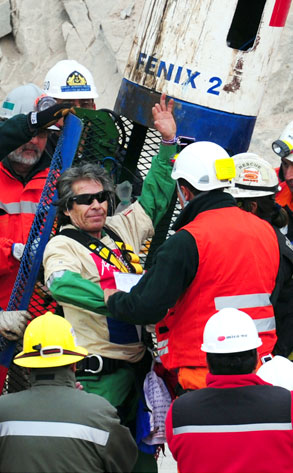 AFP PHOTO/ MARTIN BERNETTI/Getty Images
In case you missed it (your own trapped-in-a-mine issue, perhaps?), the last of the 33 Chilean miners was plucked from the depths last night after a 69-day sojoun in the netherworld, as captivated viewers around the globe cheered on.
And now, not even a day later, the cashing-in has begun...