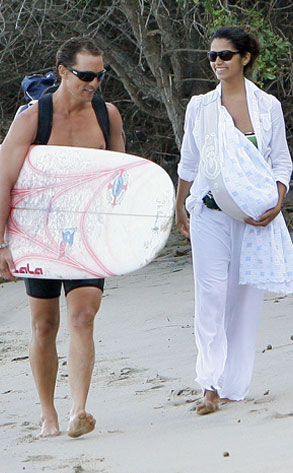 FAME PICTURES
For Matthew McConaughey, it's obviously never too early to learn how to surf.
OK, while the new pop may not have actually been teaching his two-week-old son, Levi, how to hang 10 while hanging out in Malibu Saturday, Matt nevertheless didn't hesitate to bring his little beach bum out to watch daddy hit the waves while kickin' back sling-style with mom Camila Alves.
So what other famous folks were out and about staying active while the rest of us were lined up (again) for The Dark Knight? Check out what you missed over the weekend in our Big Picture gallery!