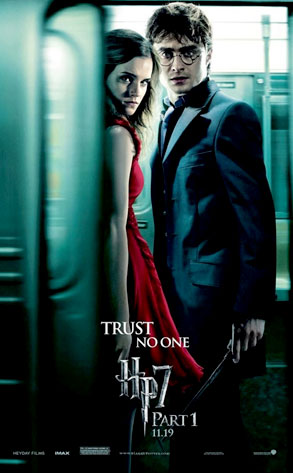 Warner Bros. Entertainment
New posters for the upcoming Harry Potter and the Deathly Hallows, Part I have surfaced, and they reveal more of the eerie—and so grown up—tone these final installments.
Our heroes seek to destroy the source of Voldemort's immortality, and in these new pics, they're looking more adult, and modern, than ever. Take this shot of Harry and Hermione on the subway. It could easily double as one of Emma Watson's Burberry ads.
Hit the jump for more new shots of Ron, He Who Shall Not Be Named and more: