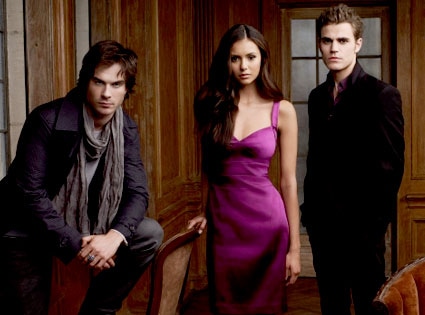 Andrew Eccles / The CW
Get ready. The show with some of the best twists—and sexiest cast—around is serving up a jaw-dropper you fans won't want to miss.
No, not $#*! My Dad Says, silly! We're talking about the CW's über-addictive The Vampire Diaries, and this particular twist means that a certain actor is leaving the series...
According to reliable sources, The Vampire Diaries will be killing off one of its characters. And it won't be the Jeremy-got-his-neck-snapped-but-was-wearing-a-magic-ring kind of death. This one will be for good. The character will be no more. And the actor will no longer be working on the show.
That's all we can reveal because we don't have our own magic ring, but suffice to say it will be some TV that is dipped in all kinds of awesome—even though the actor will certainly be missed.
So who is it? Guesses?
And don't forget to watch new episodes of The Vampire Diaries every Thursday on the CW. This death could happen any time!