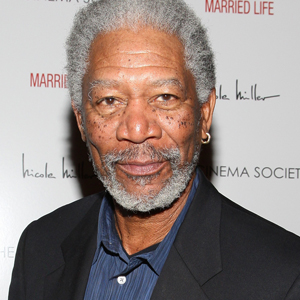 Jason Kempin/Getty Images
Here's something else Morgan Freeman can scratch off his bucket list.
The Oscar-winning actor has been selected by the American Film Institute to receive the 39th Life Achievement Award, the organization's highest honor for a career in film.
"Morgan Freeman is an American treasure," said Howard Stringer, chair of the AFI board of trustees, in a statement on Monday. "Across decades, whether playing a prisoner, a president or God, he embodies a calm authority that demands respect for the charactger and for the art form"
Previous recipients include Steven Spielberg, Al Pacino, Meryl Streep, Sean Connery, Clint Eastwood, Alfred Hitchcock, Bette Davis, Orson Welles and last year's honoree, Mike Nichols.
The Freeman tribute will take place in L.A. on June 9, 2011 and airs later that month on TV Land PRIME.