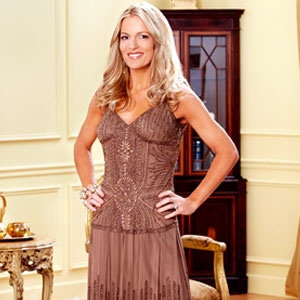 Adam Olszweski/Bravo
The Real Housewives of D.C. made a star of Cat Ommanney, but it destroyed her marriage.
The feisty blonde tells Parade her relationship with her White House photographer hubby, Charles Ommanney, "unraveled" during the show's filming, and the couple are now divorcing.
After a season of Salahis and some very harsh words, it looks like the Ommanneys' union just couldn't hack it. 
"Obviously, my marriage fell apart and so my life has been completely turned upside down and inside out. I've had to do some major soul searching and I still am," said Cat, who had moved to America in order to support her husband's career. "Hopefully things will start to improve." 
Aside from her divorce, the peppy mom says she doesn't regret filming Housewives, which she said helped to promote her book and pay for her daughters' education. Her only problem (or two) besides the downfall of her marriage? Michaele and Tareq Salahi.
"It's been a very interesting journey. I've enjoyed a lot of it. I've met some fantastic people and I really enjoyed working with the crew and the producers and, in general, it's been a good experience. I can't say it was a particularly nice experience getting to know the Salahis, but you can't help everything in life," said Cat, who let the crashing twosome have it in the season finale.
"I think a lot needed to be said, and I certainly don't hold back in what I say to the Salahis because they've affected my life in many ways," she said.