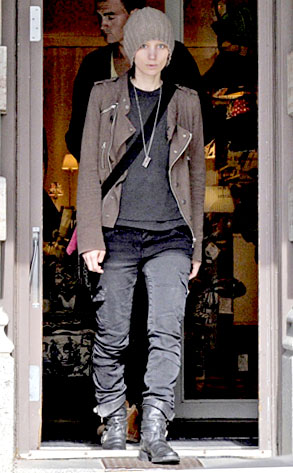 Splash News
Rooney Mara is quickly proving she is indeed the right girl for the part.
The actress is already submersing herself in the role of tortured, but extremely bright Lisbeth Salander in The Girl With the Dragon Tattoo.
A source close to the production tells E! News that Mara, who was not injured on the film's Swedish set as was rumored last month, has begun to transform into her character by not only cutting her long brown hair super-short and dying it black, but has also gotten a few piercings as well.