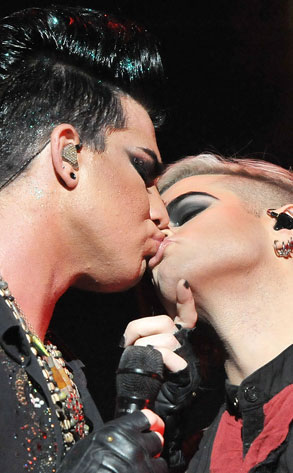 Jun Sato/Wireimage
Oops, Adam Lambert did it again—kissed one of his bandmates onstage, this time in Tokyo.
Part of us thinks, so what? Lambert likes kissing, and he especially likes kissing bandmates who happen to be men. More power to him.
But part of us wonders, did he pucker up this time with purpose? Was he trying to out-Gaga Lady Gaga?