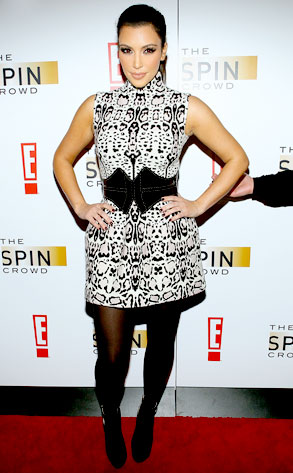 Jeffrey Ufberg/WireImage
Good news for Big Apple bachelors: Kim Kardashian is still available.
When asked about the rumors linking her to Kayne West, whom she recently shot some scenes with at the new N.Y. Dash location, Kim laughed them off.
"It's like, automatically you're dating...right now, apparently I'm pregnant," she told E! News, "That's the new one!"
Another person the 100 percent single girl isn't seeing is...