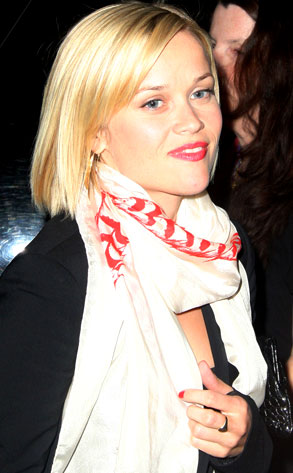 Greg Tidwell, PacificCoastNews.com
ROCK THE VOTE: Reese Witherspoon, bopping to the music of Kevin Costner and his band during their performance at the Hollywood premiere of Swing Vote.
HOME RUN: Alex Rodriguez, having drinks with a couple of buddies at the Empire Hotel rooftop in NYC.
CHILDREN'S HOUR: Victoria Beckham, taking her three sons to Rock Sugar in L.A. for din-din.
DIGG IN: Taye Diggs, enjoying the Copper River salmon at Il Sole in West Hollywood across the room from Kate Bosworth, who was having a business meeting.
WHO'S THAT GUY? Leonardo DiCaprio, wearing a hat while chatting with Kevin Connolly at Crown Bar in L.A. Also there that night were Paris and Nicky Hilton and Lauren Conrad.
SHOPGIRL: Liv Tyler, picking up a $380 Lerario Beatriz summer dress at Mick Margo in New York's West Village.
ROCK STEADY: will.i.am, deejaying at Jet nightclub at Las Vegas' Mirage during a birthday party for Slash.
SWEET LIFE: Ludacris, blowing out a single candle on a Cold Stone Creamery ice-cream cake to mark his first time at Comic-Con during his Ludacris on Broadway event.
—Additional reporting by Whitney English