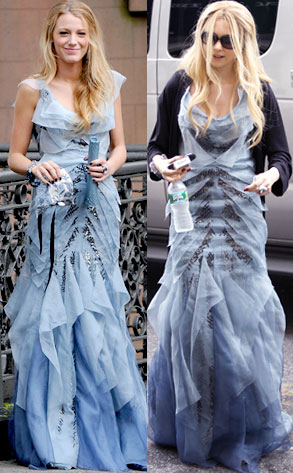 BAUER-GRIFFIN.COM; Brian Flannery/Flynetpictures.com
Cue the horror music: Little J is back on Gossip Girl and totally going all Single White Female on Serena!
How else can you explain the photos that were just snapped on set of Taylor Momsen and Blake Lively wearing the exact same ballgown?
Actually, we have the inside scoop from sources. But first a warning: Spoiler Alert!