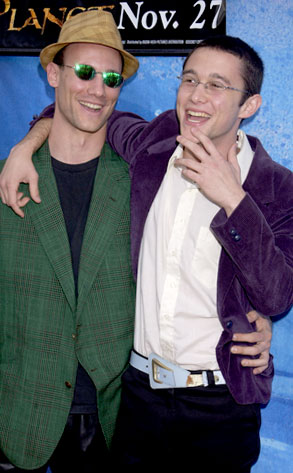 Albert L. Ortega/WireImage
Joseph Gordon-Levitt took to Twitter on Tuesday night to share the sad news that his older brother, Dan Gordon-Levitt, had passed away.
"My super hero brother @burningdan 1974-2010," tweeted the Inception star regarding the death of his sibling, who earned the nickname "Burning Dan" because of his background as a fire spinner and his involvement in Nevada's annual Burning Man event.
"BURNING dAN brightly embodied that bold beastly bliss sometimes referred to as 'the creative spirit,'" Joseph later wrote on the multimedia website he had created with Dan. "He would absolutely positively insist that we not let this bad news deter us on our collective mission...So let's celebrate him, he's f--king awesome."
The cause of death has not yet been released.