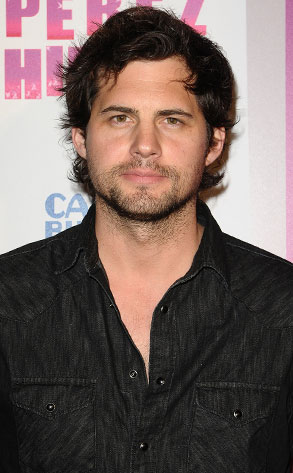 Jason LaVeris/FilmMagic
All right E! peeps, Kris Polaha back with another entry for the blogosphere. This week in the spotlight is our very own Mr. Austin Basis, who plays Math, the lovable English teacher, fan favorite and my roommate/best friend on Life Unexpected.
Now before we get to Austin I'd like to meander through the events of the week. Fall has settled in and the northwest has become chilly, yet the sun still shines. We are catching up to LUX time in real time, meaning that the show takes place in LUX time, and soon the fall season and season two will align, like two passing planets in our night sky, which is kinda fun to think about. (I will let you in on a little secret, LUX time goes much slower than real time.)
Speaking of Austin, he and his girlfriend invited us apple picking this weekend. We fired off a corn cannon, picked pumpkins and apples with my kids, watched the little ones ride horses, in short, we welcomed in autumn East Coast-style, and it was awesome. So, happy fall everyone! Now let's get on with the interview!