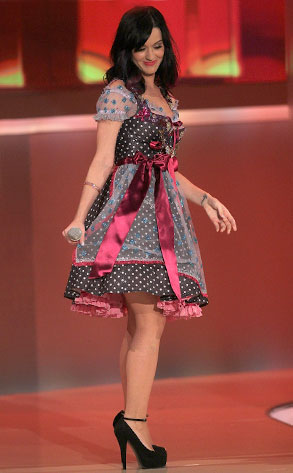 Johannes Simon/Getty Images
Ever heard of Oktoberfest? It's a German festival that involves plentiful libations, funny and colorful dresses and ample shows of cleavage.
See where we're going with this?
Yep, like a moth to a flame, Katy Perry found herself traveling abroad over the weekend, appearing on Germany's Wetten Dass…? to show those Deutschlanders how to do it up right.