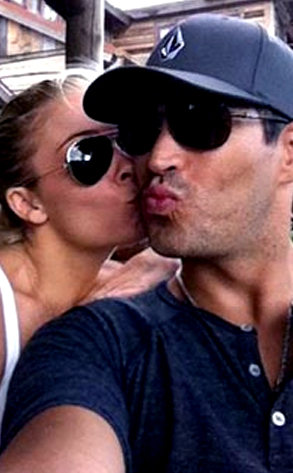 Twitter
Are Eddie Cibrian and LeAnn Rimes one step closer to being more than just housemates?
Quite possibly now that the former CSI: Miami star and his estranged missus Brandi Glanville signed their divorce papers Thursday. And once a judge stamps them, their eight-year union will be officially dunzo.
"I look forward to a happy future and hopefully one day being able to get along with LeAnne and Eddie, for the sake of my children," Glanville exclusively tells E! News.