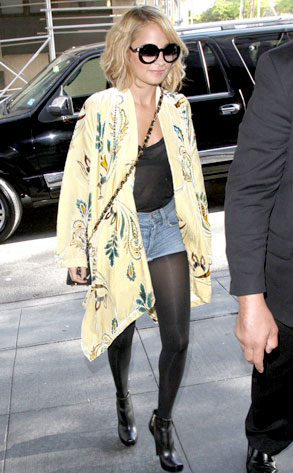 PacificCoastNews.com
Nicole Richie admits that she's about to get married, but she won't divulge dates or details.
When promoting her new book Priceless on The View this morning, the mother of two said "yes" when the ladies asked if she was getting hitched soon.
But she wouldn't cop to any specific plans (like a December wedding that we reported) on Good Morning America, saying, "Joel [Madden] and I are not big planners. We just kind of go with the flow with things."
One thing Nicole didn't plan yesterday was travel delays, which almost made her miss an NYC appearance: