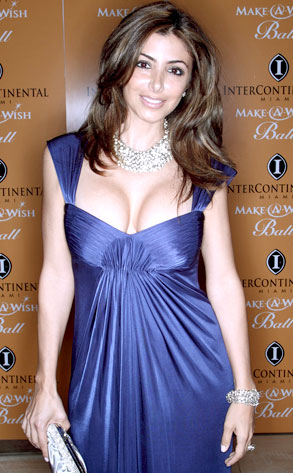 John Parra/WireImage.com
LeBron James took his talents to South Beach. So did Snooki and The Situation (for part of a season, at least). Now Bravo is shacking up in Miami with the latest Real Housewives installment.
A production source has confirmed to E! News that not only is this series actually happening, it's already shot and in the can! But before you lump it right in with its predecessors…
You should know that while the new show will be branded as a new Housewives series, it wasn't initially supposed to be. According to our production source, Real Housewives of Miami was "originally shot to be a different show, but they have decided to make it a part of the Housewives franchise." Thank heaven for that. Or else we would've been watching a show that was reportedly titled Miami Social Club. Not to be confused with the Bravo flop Miami Social.
Bravo played coy when asked about the new series. "We announced a show in development called Miami Social Club," a rep told E! News. "Beyond that, we have no further information."
So when is this sparkling gem of reality television coming to your TV listings? "We just finished shooting. It's all done," says our insider. The show is set to begin airing sometime between November and January.
And because this was supposed to be a stand-alone series about the Miami social scene and not another Housewives incarnation, we'll be getting less table flipping and extension pulling and a little more class. "It's going to be a tamer, sexier show," the insider tells us.
Hmm...Sexy we're all for. But tame is not precisely why millions of people tune into the Housewives series. No matter, there's a first time for everything.
While a list of a cast members bounced around the Internet earlier this year, our source confirms to us that of that list, Scottie Pippin's wife, Larsa, and former L.A. Laker/Miami Heat player Glen Rice's ex-wife, Christy, will both be on the show.
Other names in the mix? Art scene socialite Adriana Sidi, Venue Magazine editor Alexia Echeverria, public relations expert Marysol Patton, drag queen of South Beach Elaine Lancaster and charity planner Lea Black, wife of famous defense attorney Roy Black.
Will you watch this new Housewives series? Well, here's a song to set the mood while you mull it over.
_________