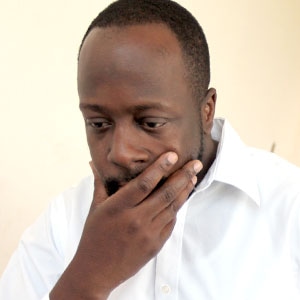 Joe Raedle/Getty Images
UPDATE: According to Jean's brother Sam: "Clef was hospitalized yesterday but he is currently at home under the care of his physician. He has been ordered on best rest for the next couple of days."
_________________________
Apparently a failed bid at politics and an ongoing war with Sean Penn has taken its toll on Wyclef Jean.
The Grammy-winning singer has been hospitalized at an undisclosed location for "stress and fatigue," rep Marian Salzman confirms, saying the 37-year-old star has suffered through a "grueling eight weeks."
Wyclef launched his campaign for Haiti's presidency in August, but was dropped from the ballot because he didn't meet the country's residential requirements. Even though he was born in Port-au-Prince, his main home is in New Jersey.
As for Penn, the Oscar winner and Haiti relief organizer took issue with Wyclef's lack of political experience, leading to a series of back-and-forth barbs between the two men.
Jean has also been busy recording and traveling around Europe, Asia and Africa
No word on his current condition, but Wyclef's rep says the singer is planning on being released this week and that he has "plans to take it easy"—at least until the release of new album later this fall.
(Originally published Sept. 27, 2010, at 11:40 a.m. PT)